THE CEDAR RAPIDS STAMP CLUB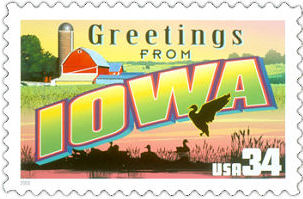 WHO ARE WE?
Our stamp club consists of collectors from around Eastern Iowa.
We all collect for different reasons:
* Some like to learn about people and history and geography.
* Some like to study the lands of their ancestors.
* Some collect for investment purposes.
* Some collect by specific countries, or time periods.
* Some collect a topic that they are interested in.

In addition to sharing our enthusiasms, our meetings offer opportunities:
* to keep up with news of the hobby,
* to acquire new stamps through auctions, trading and APS Circuit Books.
* to learn about methods of preserving, sorting and displaying collections,

Whatever the reason, we have all found fascination in these little pieces of paper
that facilitate communications around the world.
We hope you will visit us soon. Attend a meeting or two for free.
Dues are only $10 per year, and you will get
"The Paste-Up", our monthly newsletter.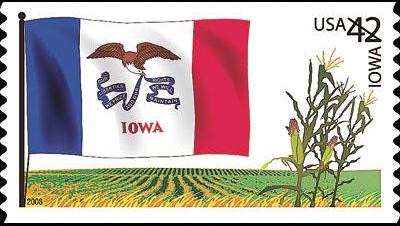 OUR NEXT MEETING
Monday, Nov. 6 at 7 PM
at the 1st Presbyterian Church,
802 12th St, Marion, Iowa
APS Circuit books and more!
---
STAMP BOURSE
Watch for our next
Dealers' 1-Day Show
Coming in 2018!
MEETINGS
Held the first Monday every month at 7 PM
at the 1st Presbyterian Church,
802 12th St, Marion, Iowa
with the followng exceptions:
June - Our Annual Picnic in Ellis Park
July - Meet 2nd Monday if the 4th is on 1st Monday
September - Meets on 2nd Monday
December - Our Holiday banquet at a local restaurant
CLUB OFFICERS
President - Dennis Lynch
Vice President - Craig Runyan
Secretary - Chris Dahle
Treasurer - Jon White
Editor - Chris Dahle
Dealer Liaison - Kim Persons
Webmaster - Dennis Lynch
CERAPEX
Iowa's Biggest Annual Stamp Show
April 21-22, 2018
Saturday 9 - 5, Sunday 10 - 4
Machinists Union Hall
222 Prospect Place SW - Cedar Rapids, IA
Free Admission - A Dozen Dealers -
and a Free Kid's Corner.
Special show cachet and custom cancellation
REGIONAL STAMP DEALERS
Iowa Stamps and Coins - PO Box 77, Ankeny, IA 50021-0077 www.iowastamps.com iowasc@netins.net
John's Stamp Den - PO Box 204, Washington, IL 61571
(309) 444-8247
E-Z Ed's Stamps - ezedus@mchsi.com
Northstar Stamps - Kevin Lunn, Proprietor - (515) 733-9610 kevinlunn@reagan.com
Wildon Stamps - PO Box 472, Clinton, IA 52732
(563) 243-5946
The Stamp Person - Kim Persons, Proprietor thestampperson@yahoo.com
Martin Tomkins US & World wide (319) 560-3093 martin.tomkins@yahoo.com
Al's Stamps And Collectibles - Al Lemke, Proprietor
(712) 262-4940 - alanlemke@smunet.net
Linda & Leen's Stamp Basket - Linda & Leen Intveld, Proprietors - (603) 554-4060 - lmintveld@yahoo.com
W.H Burdick Stamps & Coins - PO Box 441, Mountain Home, AR 72654 - (870) 425-7799 - Dealer # 1309
IOWA'S STAMPS
For a look at some of the many stamps
featuring Iowa and Iowans, click
here!