THE CEDAR RAPIDS STAMP CLUB
Established in 1931
PO Box 2554, Cedar Rapids, IA 52401
cineman@imonmail.com - (319) 389-1324
NEXT UP IS OUR ANNUAL PICNIC:
Monday, June 3 at 6 PM - At a new location!
Hiawatha's Tucker Park - the Blue Pavilion

Take Center Point Road north from Blairs Ferry Rd.
Go 2 blocks and turn right onto E Clark St.
Go 2 blocks to Tucker Park.
---
Meat will be provided. Please bring a covered dish
to share, your own tableware and beverages.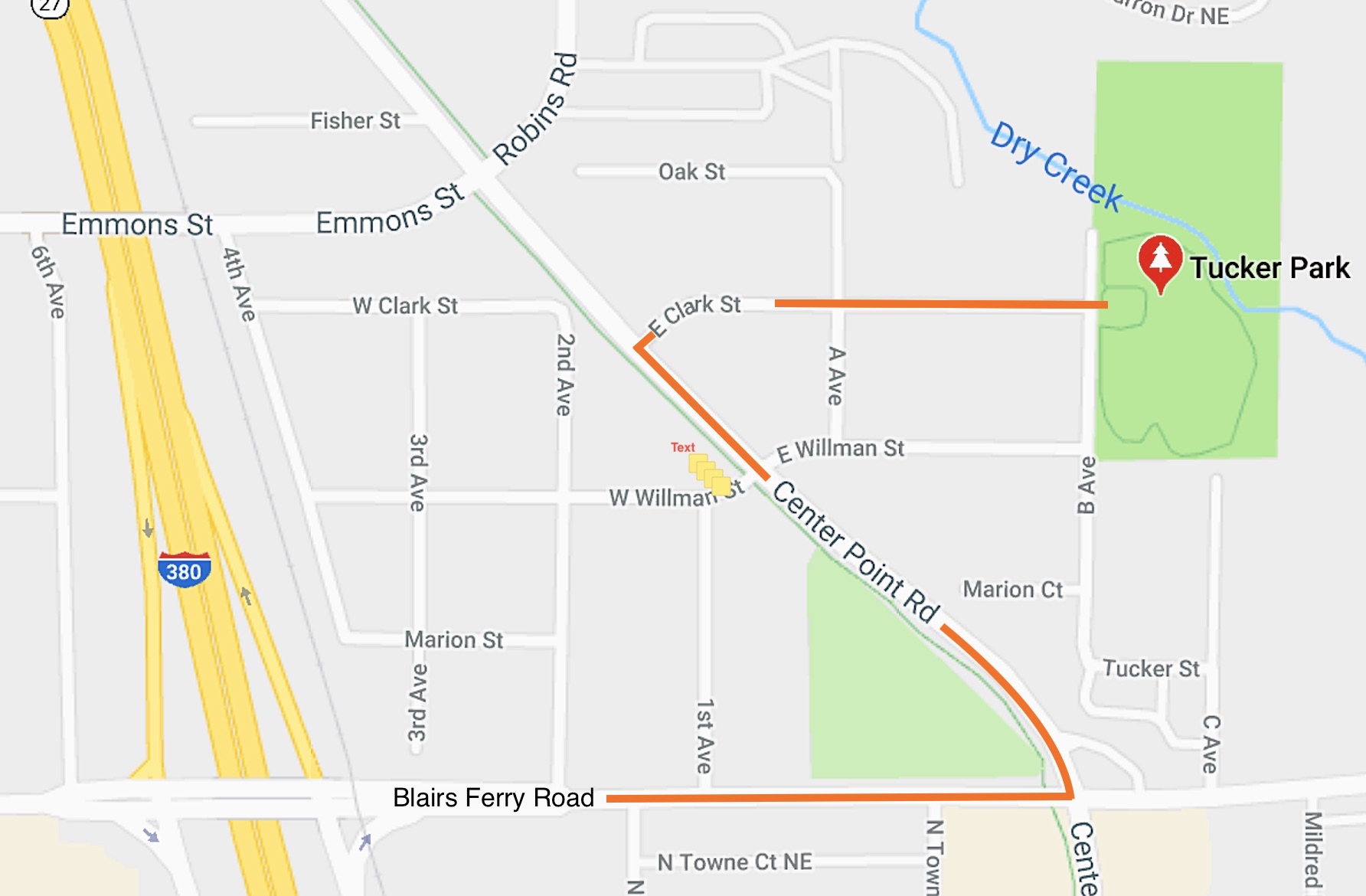 MEETINGS: First Monday every month, 7 PM
1st Presbyterian Church, 802 12th St, Marion, Iowa

with the followIng exceptions:
January - Meet 2nd Monday if the 1st one is New Year's Day
June - Our Annual Picnic at a local park, 6 PM
July - Meet 2nd Monday if the 1st one is the 4th of July
September - Meets on 2nd Monday
December - Our Holiday banquet at a local restaurant, 6 PM
Next Year: CERAPEX 2020
Iowa's Biggest Annual Stamp Show
April 18-19, 2020
Saturday 9 - 5, Sunday 10 - 4
Machinists Union Hall
222 Prospect Place SW - Cedar Rapids, IA
Free Admission - A Dozen Dealers -
and a Free Kid's Corner.
Special show cachet & custom cancellation
CLUB OFFICERS

President - Dennis Lynch
Vice President - Craig Runyan
Secretary - Chris Dahle
Treasurer - Jon White
Paste-Up Editor - Chris Dahle
Dealer Liaison - Kim Persons
Webmaster - Dennis Lynch
REGIONAL STAMP DEALERS
Iowa Stamps and Coins - PO Box 77, Ankeny, IA 50021-0077 www.iowastamps.com iowasc@netins.net
John's Stamp Den - PO Box 204, Washington, IL 61571
(309) 444-8247
E-Z Ed's Stamps - ezedus@mchsi.com
Northstar Stamps - Kevin Lunn, Proprietor - (515) 836-8202 kevinlunn@reagan.com
Wilden Stamps - PO Box 472, Clinton, IA 52732
(563) 243-5946
The Stamp Person - Kim Persons, Proprietor thestampperson@yahoo.com
Martin Tomkins US & World wide (319) 560-3093 martin.tomkins@yahoo.com
Al's Stamps And Collectibles - Al Lemke, Proprietor
(712) 262-4940 - alanlemke@smunet.net
Linda & Leen's Stamp Basket - Linda & Leen Intveld, Proprietors - (603) 554-4060 - lmintveld@yahoo.com
W.H Burdick Stamps & Coins - PO Box 441, Mountain Home, AR 72654 - (870) 425-7799 - Dealer # 1309
IOWA'S STAMPS
For a look at some of the many stamps
featuring Iowa and Iowans, click
here!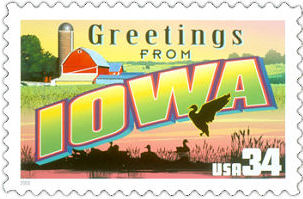 WHO ARE WE?


We are collectors from around Eastern Iowa
who collect for different reasons:
* to learn about people, history and geography.
* to study the lands of our ancestors.
* for investment purposes.
* by specific countries, or time periods.
* or for topics of interest.

Our meetings offer opportunities:
* to keep up with news of the hobby.
* to acquire new stamps.
* to learn methods of collecting and display.

Visit us soon. Attend a meeting or two for free.
Dues are only $15 per year, and you will get
our monthly newsletter, "The Paste-Up".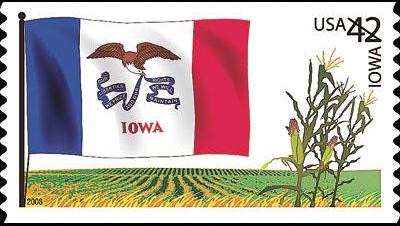 Lovely Counter